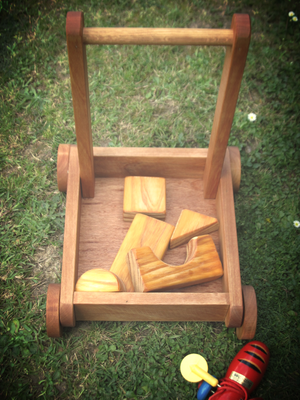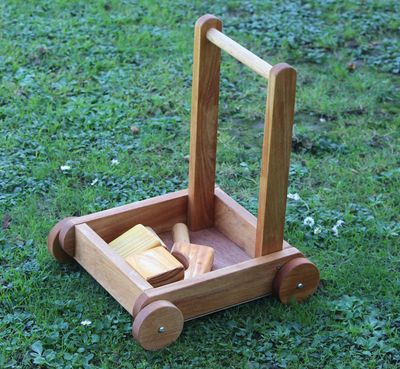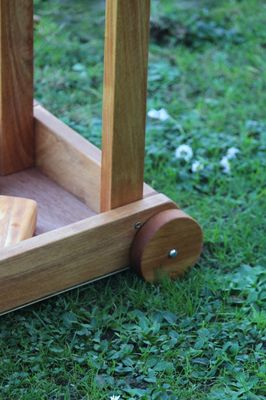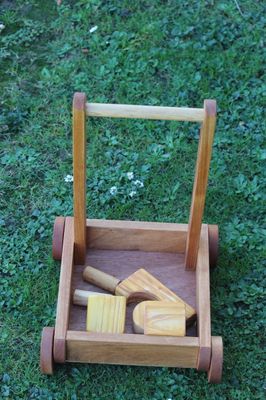 Rimu Wooden Trolley
$65.99
Out of stock
Made here in New Zealand from native rimu.Very sturdy for potential "walkers".Easy to push for the learner walkers and at a perfect height for most small infants.
PLEASE NOTE : Does not come with wooden blocks or accessories. This is just an example of what you could push around in the trolley.
Load it up with toys and blocks and you are ready to go. Great for your doll or teddy bear too.

For the convenience of shipping this trolley comes in a flat pack but assembly is easy with just a few screws for the handle and 2 wheels. Philips and flathead screwdriver required.

Suitable for nearly walking age and beyond.If you feel it goes to fast for the young one I recommend something in front of the trolley to slow it down , e.g a box or book.Also suitable for the little one to be pushed around and ride in the trolley.


Size : Height 420mm, Length 350mm, Wide 230mm
Weight : 2.3 kg .Please Note : This item cannot be sent overseas because of its size.
Wish to make an enquiry please direct your email to info@toysnz.co.nz.
SKU: 10249