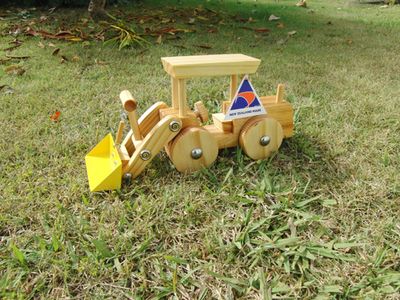 Front End Loader
Struan
$48.99
Out of stock
Approx Height = 160mm
Approx Length = 210mm
Approx Width = 100mm

A child sized version of the real thing with a metal bucket that can be lifted and tipped. Wheels on steel axles making the loader move easily around to get the job done.Made in New Zealand.
Made from NZ pine and covered with vegetable (natural) oil.


SKU: 10256