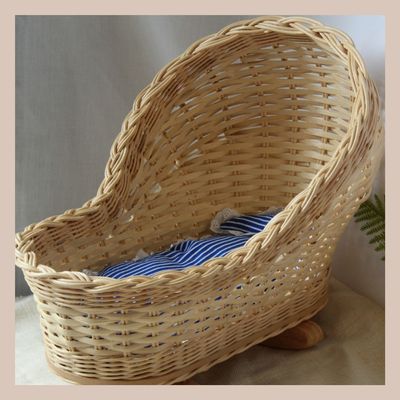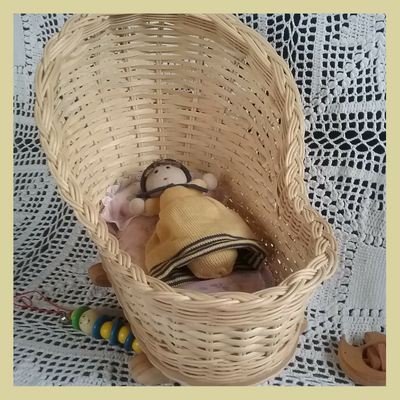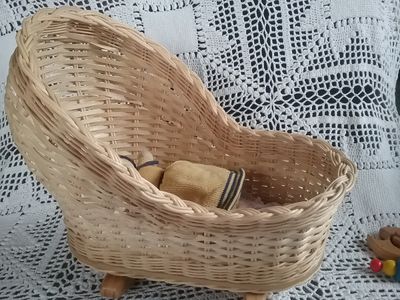 Doll Cane Cradle Raw Colour Last one
$64.99
Handcrafted cane cradle which will rock your little baby doll to sleep.Comes with bedding and pillow too.Would suit up to a 33cm (13") doll or smaller. Hand assembled in New Zealand.
Suitable age : 18 months +


Size : 460mm x 400mm x 320mm




Please Note : Bedding colours may differ from the featured photo.Accessories are not included.

Please note : Due to the cradles size and materials we would be unable to ship overseas.Also does NOT include handmade doll as featured.
SKU: 10275