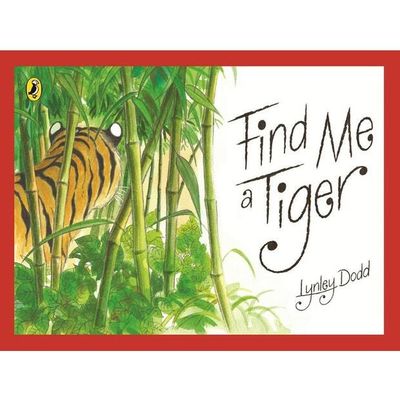 Find Me a Tiger
$17.99
Out of stock
A fun soft cover book with a playful look and find story about the creatures and their homes. As part of the Hairy Maclary and Friends series.
Written by well known Lynley Dodd. Her illustrations and fun rhyming words are sure to geive the little ones a story to repeat again and again.
Children will love searching for the creatures camouflaged in the jungle in this classic rhyming story from beloved author Lynley Dodd. Deep in the jungle, cool and green, find me a tiger, long and lean. See if you can spot a tiger in the jungle, a lizard in the desert, a crocodile in the river, or any of the other animals hiding in these pages. You might even recognise a sneaky black cat!

Size : 189 x 250 x 5mm , 32 pages , soft cover
Suitable ages : 5+ years
SKU: 10290