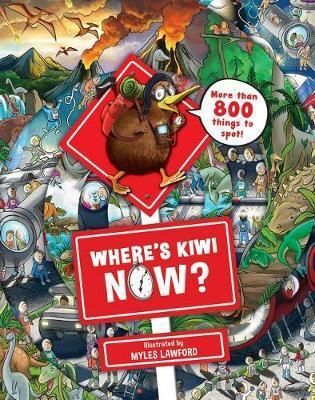 Where's Kiwi Kevin Now!
$19.99
Out of stock
Can you spot Kevin the kiwi through the ages. With a trip from his time travel egg to the future. A true kiwi hunt for Kiwi Kevin as obstacles may be in his way like Sporty Sheep , Wacky Wizard , Mystery Moa , Tricky Tuatara or even Gumboot Guy.
The clock is ticking ....will Kiwi survive a crash in the lair of a roaring T-Rex , walk the plank of a pirate ship or fly to far off galaxies in a spaceship.
Over 800 things to spot in this kiwi hunt
Hard cover book illustrated by Myles Lawford
Suitable ages : 2-6 years
Size : Width: 235mm Height: 300mm , 24 pages
SKU: 10292