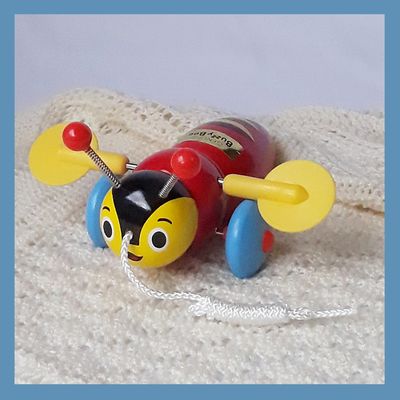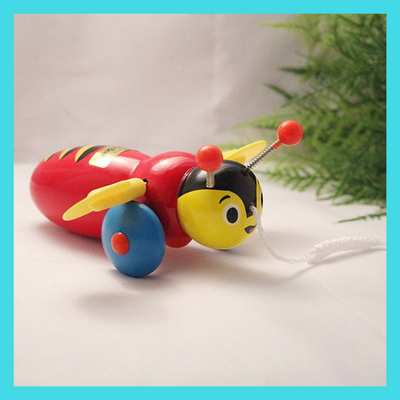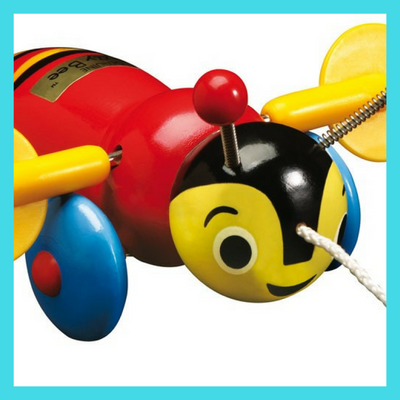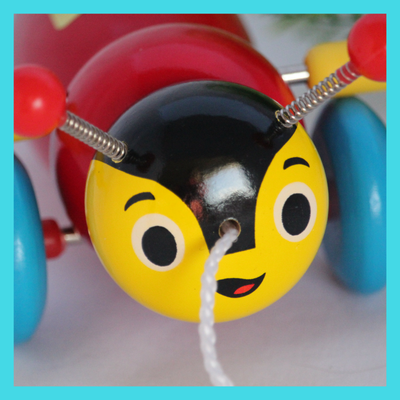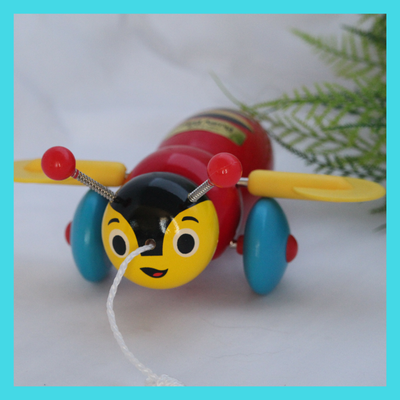 Buzzy Bee Wooden Pull Along
Buzzy Bee
$39.99
Our most famous toy and a well-loved New Zealand icon, Buzzy Bee has been following young Kiwi infants around since the 1940's.Our favourite kiwiana icon.
Buzzy Bee is well known for it's red, blue and yellow colour scheme, buzzy sound and wing movement.
Comes with a generous pull cord for moving Buzzy Bee across the floor. Sound will activate once moving.
Made from non toxic materials.from FSC certified wood – a big commitment in
the name of sustainability. Painted body and wheels , plastic wings and casing.
Size: 17cm (length) by 17cm (wingspan)

Suitable age : walking age

SKU: 1001