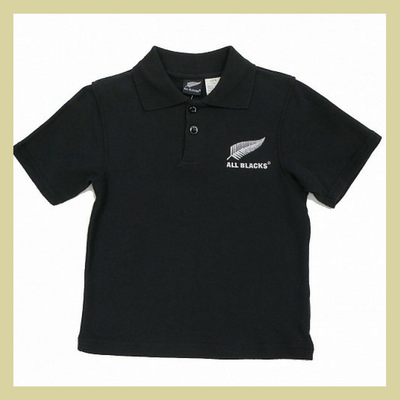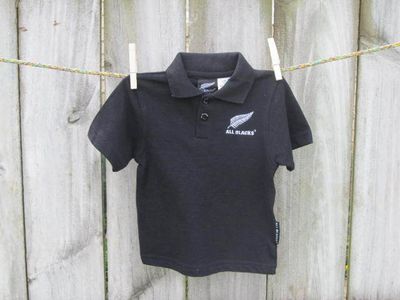 All Blacks Polo Shirt
All Blacks
$40.99
The perfect gift for the little rucker and mauler, this official All Black 100% cotton polo shirt.
This smart picot knit cotton polo shirt comes with the official All Blacks logo and silver fern, with All Blacks detailing on the buttons.

Please select the size you would like from the drop down menu below. Sizes range from 00 through to 2.
A real kiwi rugby shirt made for the All Blacks supporter.
SKU: 10070