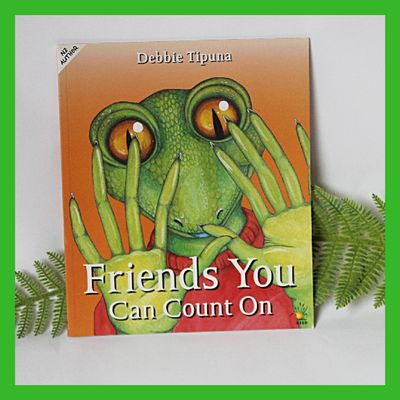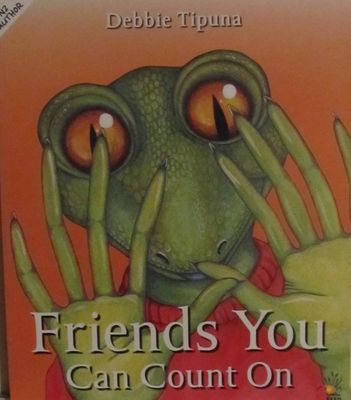 Friends You Can Count On
$21.99
Learn to count from 1 to 10 with some funky New Zealand friends - all doing stuff funky New Zealand kids do!




This is a fantastic beginner's counting book. Debbie Tipuna introduces children to numbers 1-10, as well as some popular New Zealand animals.




Her illustrations are colourful and packed full of detail, at the same time being clear and easily read:




One tangled Weta, flying his kite. Two spiky Tuatara, racing their bikes.


Three diving dolphins, cutting through the waves. Four cool Penguins, trying new skating moves.


Five musical tui, playing a beautiful tune. Six sandy Sealions, playing in the dunes.


Seven fishing kiwi, trying to catch some food. Eight excited Eels, floating in inner tubes.

Nine paddling Pukeko, in their waka having fun. Ten colourful Geckos, eating ice creams in the sun.
Authored and illustrated by Debbie Tipuna.
Paperback - 24 pages
Published October 2005

Suitable age ; 1 year+







SKU: 10116