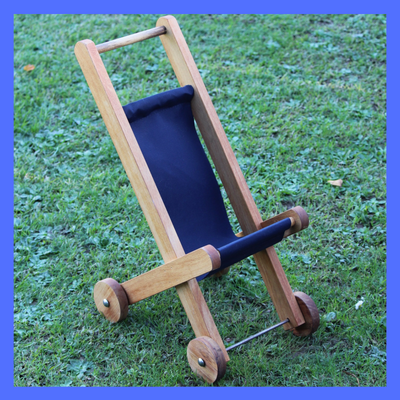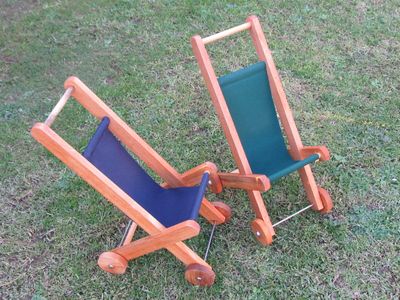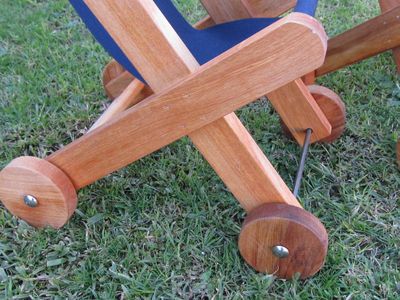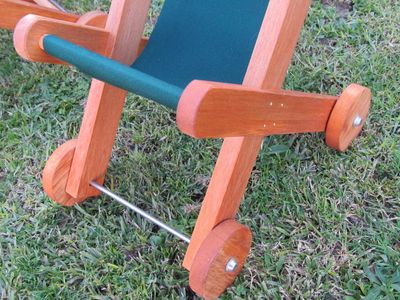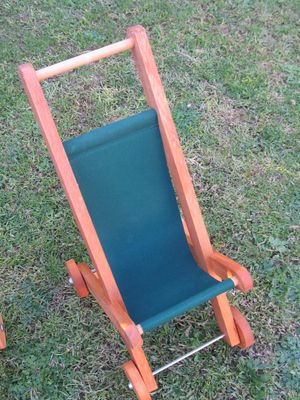 Rimu Doll's Pushchair Stroller
$70.99
Out of stock
Take dolly or teddy for a ride in this gorgeous wooden push chair hand-crafted from New Zealand Rimu. Easy to push around.Nice and light with the coloured canvas seat.
Metal axles for stability and sturdiness.

Please note that canvas seat colour may vary from this picture.
Height: 550mm, Length: 350mm, Width: 310mm
Suitable age : from walking age +

PLEASE NOTE: this pushchair cannot be sent overseas due to its size.
SKU: 10130