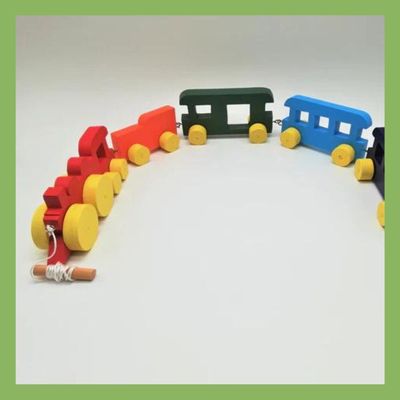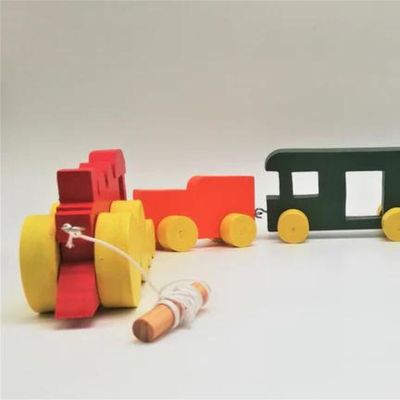 All Aboooard! Pull Along Train
$55.99
Out of stock
All aboard the finest wooden train that has been beautifully handcrafted by Jemima&Jeremy here in New Zealand. Where will you go for your journey? Take your imagination on a ride with this wonderful wooden train comprising of a locomotive, tender, passenger car, observation car and baggage car . These can be rolled across the floor, the carriages can be arranged as wished, and all pulled along by a locomotive with an easy grip handle for little fingers to grab . Super cute and whimsical pull along train is brightly coloured and painted with non-toxic paints, and sealed with beeswax and manuka oil making it safe for your little one's play. Great for open ended play.
Suitable ages : 12 months plus As recommended by our supplier safety information is available for the pull cord.

sizes : locomotive: (L) 20.5cm x (H) 8cm; tender: (L) 11.5cm x (H) 6cm; and the carriages range in size between (L) 14.5cm – 16cm x (H) 7.5cm.




SKU: 10000-3