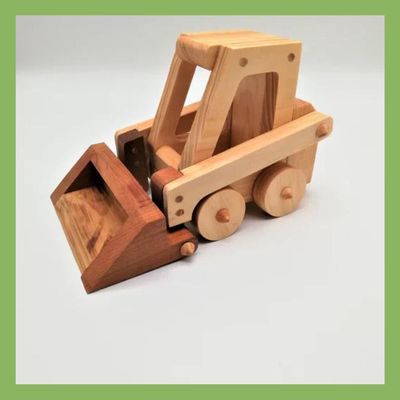 Front End Loader
$50.99
Another great wooden toy from Jemima & Jeremy . Made here in New Zealand. Get the work done right with this sturdy and robust front end loader. A great opportunity for your child to experience open-ended and imaginary play and countless hours of fun!
The Front End Loader with its open cab makes it easy for little fingers to grab and hold onto, and along with its movable shovel and moving wheels makes it perfect for loading the shovel and emptying the contents elsewhere, to lifting the shovel above the cab and wheeling the Loader to its destination, just like on a construction site. Designed to handle dirt, grime and rough play makes the Front End Loader a play essential whether indoors for creative play or outdoors in the sandpit! Made from sustainable timber and sealed with beeswax and manuka oil making it safe for your little one's play.
Size: Front End Loader is (L) 24cm x (W) 15cm x (H) 16cm.
Suitable ages : 2 Years plus
SKU: 10000-9