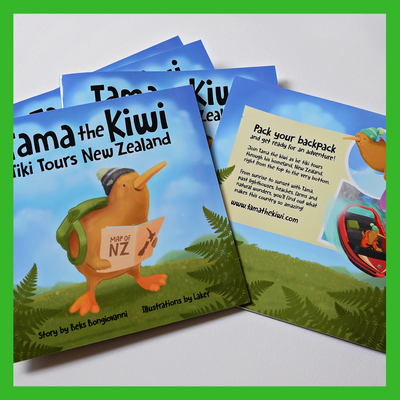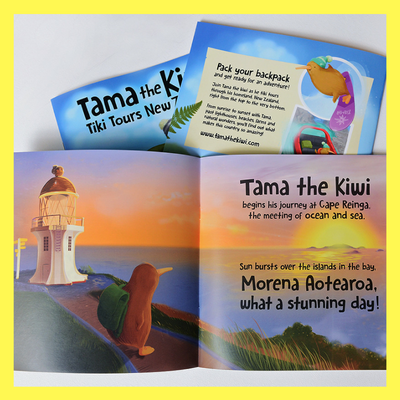 Tama the Kiwi Tiki Tours New Zealand Book
$20.99
Out of stock
Tama the Kiwi Tiki Tours New Zealand is the first in a series of children's books designed to inspire that great Kiwi spirit of travel and adventures.
Starting off in his incredible homeland, Tama explores our landscapes, cities, beaches and farmlands, so kids in New Zealand and around the world can explore this magical country.

Written by Beks Bongiovanni and illustrated by Laker right here in Auckland makes this a very unique book for any child.
Suitable age : 3 years +
Here's what the author had to say "And yet, it's difficult to find children's picture books that ignite this passion of New Zealand and the world, evoking that great Kiwi travel spirit.
Living overseas and tired of searching for just this kind of book for her three kids, Kiwi mum Beks took matters into her own hands. With the help of illustrator brother-in-law Laker, and sister Steph, Tama was born."
SKU: 10226