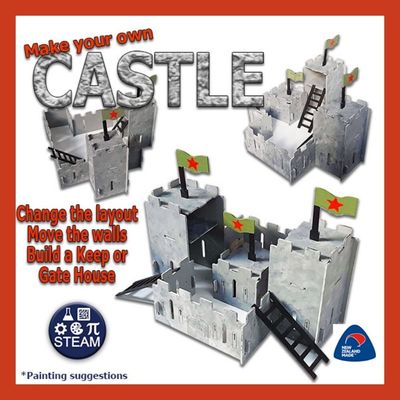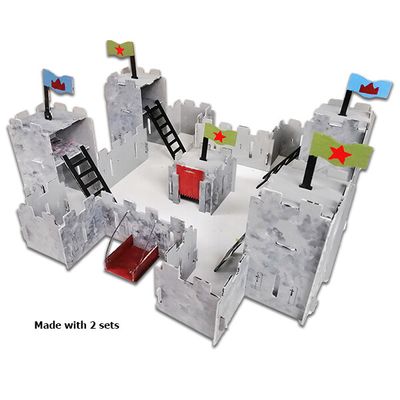 Castle - Build and Decorate
$69.99
Out of stock
Who would like to be the king of the castle? AND own their own castle?
This is a flatpack castle that requires painting and construction so then you can make it your very own design. It could become a traditional coloured castle or create a modern look. Assembly is part of the fun! It's easy to join walls and add a roof. Instructions for assembly are on the back of the pack.
Paint it to make it your own. Add extra kits to make it even bigger. Move the walls, change the locations, add levels, build a keep or gatehouse.
Great for imaginative play!
Play with your friends, storm the ramparts, defend your battlements, conquer the invaders.
Pull up the draw bridge and close the gate.
Kit contains over 30 pieces including:
6 tower pieces
2 long walls
7 short walls
2 ladders
3 flags
3 roofs
1 gate
1 draw bridge
PLEASE NOTE : Paint and glue not inlcuded
Height 25cm
Package Dimensions 30cm x 30cm x 5cm approx
Made in NZ from durable MDF
Suitable ages:5 years + (Some adult assembly may be required)

SKU: 10298