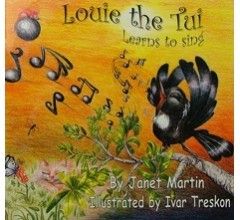 Louie The Tui Learns To SIng
$24.99
Out of stock
Louie the Tui wanted to sing, but he didn't know how to start. With a little help from a friend, Louie discovers that you can do anything if you try hard enough! Written in rhyming text.
Suitable ages : 2 - 6 years.
A nice addition to the Baby tui finger puppet or soft toy.

SKU: 10158