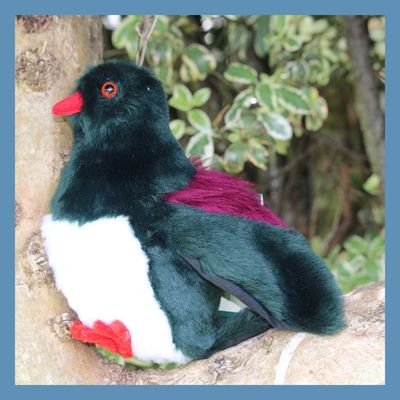 Kereru Soft toy Small
$30.99
Out of stock
Imagine holding this soft New Zealand made native bird. Made from faux fur the colours truly represent the bird of the year 2018. Perfect for small hands and soft and cuddly. Comes in it's own carry bag.
Kereru are also known as Native Wood Pigeon with it's burgundy , green and white appearance. This bird became the Bird of the Year 2018 and compliments nicely our new book about Kereru's BBQ that has been written also recently and is NZ made.
Hear the stories and let your little one snuggle into something very cute.
Size :Approximately 180mm head to end of tail , Stands 150mm tall.
Suitable age : 3 years +
SKU: 10284